While it's great that non-Latin characters will be usable for domain names starting this year (why should Arabic users, for instance, have to use the Latin alphabet?), there are some interesting scam/phishing opportunities that will crop up.
Mashable explains:
this international progress also has some potentially disastrous opportunities for scammers and phishing sites. This is because of the characters that render the same way (despite different meanings) in different scripts. For instance, Cyrillic scripts, which is the basis for the Russian language, shares some of the same letterforms as the Latin alphabet. What this means is that potential evil-doers could register a domain using non-Latin characters that appears to spell out a Latin word.
They include this image to demonstrate: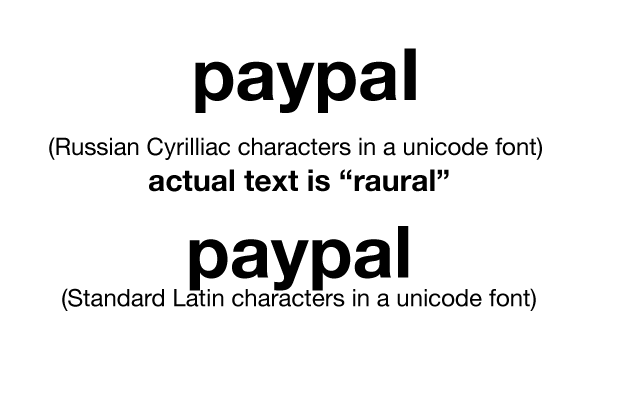 Looks like we'll all have to pay really close attention to links for awhile...