Today's Smalltalk 4 You looks at changing the font used across the tools in VA Smalltalk. If you have trouble viewing it here in the browser, you can also navigate directly to YouTube. To watch now, click on the image below: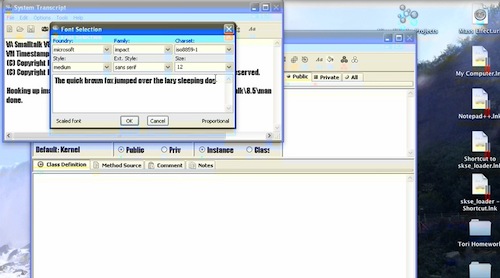 .
If you have trouble viewing that directly, you can click here to download the video directly. If you need the video in a Windows Media format, then download that here.
You can also watch it on YouTube:
---
Today we'll look at changing the default font used across all VA Smalltalk tools. To start, notice the little Aa icon at the far right of the toolbar: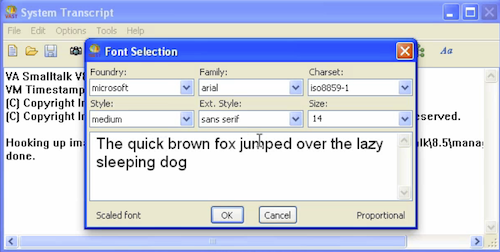 Open that, and you'll get a chooser tool for fonts. Select something you would prefer - here we are picking the Impact font. Not because it's a great choice for this, but because the change will be obvious: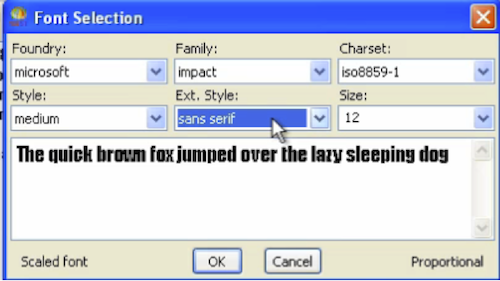 After you accept the change, all the tools update. Open a few: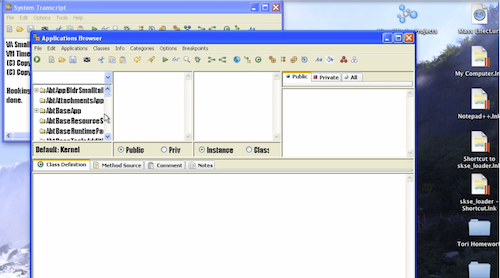 All of your tools now use this font.
Need more help? There's a screencast for other topics like this which you may want to watch. Questions? Try the "Chat with James" Google gadget over in the sidebar.
Technorati Tags: smalltalk, va smalltalk, fonts
Enclosures:
[st4u204-iPhone.m4v ( Size: 2166358 )]