Today's Smalltalk 4 You gets started with GLORP for VA Smalltalk. If you have trouble viewing it here in the browser, you can also navigate directly to YouTube. To watch now, click on the image below: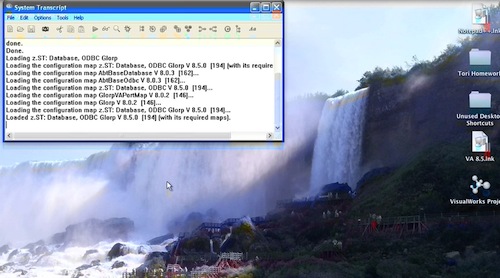 .
If you have trouble viewing that directly, you can click here to download the video directly. If you need the video in a Windows Media format, then download that here.
You can also watch it on YouTube:
---
Today we'll get started with GLORP for VA Smalltalk - for our examples, we'll be using the ODBC support and PostgreSQL, but it's going to be the same for any other database (such as DB2) at this level. To start with, let's load the support in from ENVY. Open up the load/unload features tool from the launcher: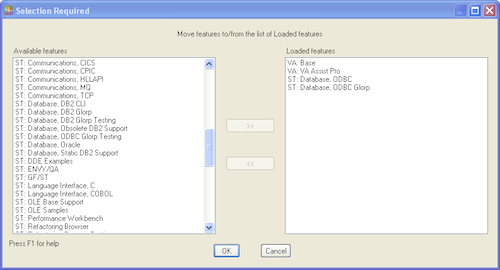 Just hit "Ok", and let it spin - you'll have GLORP support loaded shortly.
Next time we'll start taking a real look at GLORP itself.
Need more help? There's a screencast for other topics like this which you may want to watch. Questions? Try the "Chat with James" Google gadget over in the sidebar.
Technorati Tags: smalltalk, va smalltalk, glorp, database
Enclosures:
[st4u155-iPhone.m4v ( Size: 2424925 )]