Today's Smalltalk 4 You looks at the abbreviation (keyboard shortcuts) support in VA Smalltalk - it's a nice companion to the code completion support. If you have trouble viewing it here in the browser, you can also navigate directly to YouTube. To watch now, click on the image below: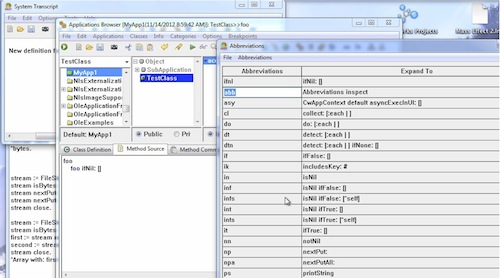 .
If you have trouble viewing that directly, you can click here to download the video directly. If you need the video in a Windows Media format, then download that here.
You can also watch it on YouTube:
---
We've already looked at code completion support in VA Smalltalk, but there's another tool that can help you get code written more quickly - abbreviation support. If you go to the options menu of the launcher, and pull that down, you'll see it: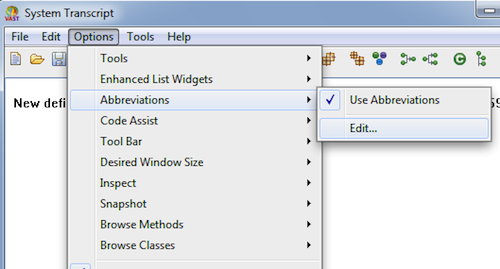 This support is separate from code completion; to get any of the existing abbreviations working, simply type one in, then hit <shift> <space>. It's easy enough to add your own as well - say you want one for #ifNil: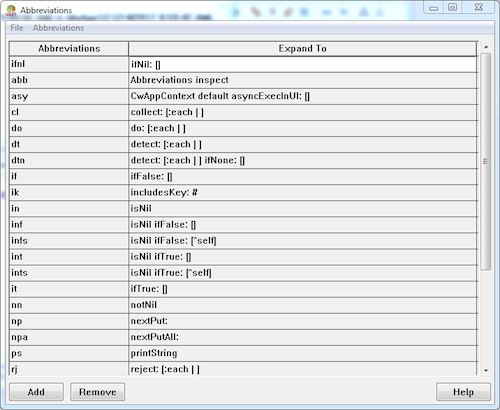 Need more help? There's a screencast for other topics like this which you may want to watch. Questions? Try the "Chat with James" Google gadget over in the sidebar.
Technorati Tags: smalltalk, va smalltalk, abbreviations
Enclosures:
[st4u309-iPhone.m4v ( Size: 2242260 )]