Today's Smalltalk 4 You looks at the standard development process using VA Smalltalk and ENVY. If you have trouble viewing it here in the browser, you can also navigate directly to YouTube. To watch now, click on the image below: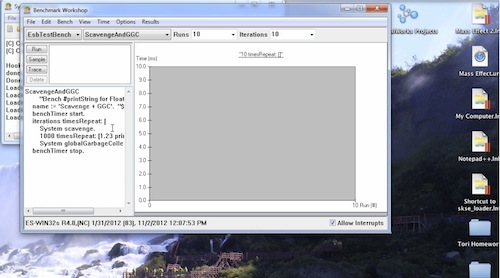 .
If you have trouble viewing that directly, you can click here to download the video directly. If you need the video in a Windows Media format, then download that here.
You can also watch it on YouTube:
---
There's one more aspect of the VA Smalltalk benchmark tool to look at. If you want to start at the beginning of this tutorial section, get started here - and then have a look at the second and third installments.
Following on from last time, take a look at the pulldown menu button at the top left of the tool - it turns out that a second set of pre-built benchmarks are available there:.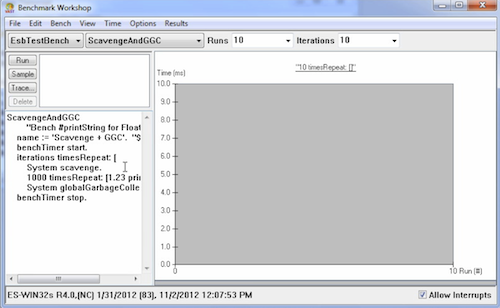 You can run these the same way as we have in the earlier screencasts, and adding new tests to this menu option works as it did for the initial selection
Need more help? There's a screencast for other topics like this which you may want to watch. Questions? Try the "Chat with James" Google gadget over in the sidebar.
Enclosures:
[st4u306-iPhone.m4v ( Size: 1991219 )]