Today's Smalltalk 4 You looks at a system level settings in VA Smalltalk. If you have trouble viewing it here in the browser, you can also navigate directly to YouTube. To watch now, click on the image below: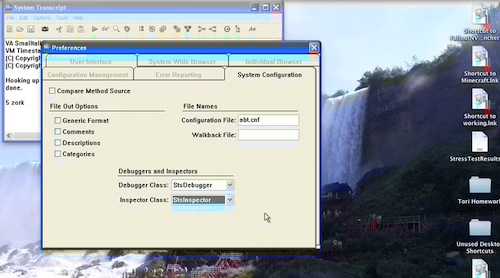 .
If you have trouble viewing that directly, you can click here to download the video directly. If you need the video in a Windows Media format, then download that here.
You can also watch it on YouTube:
---
Today we'll look at a few more configuration options for VA Smalltalk - at the image level, rather than at the granularity of the coding assistance tools. To start, go to the launcher and select Options<<Open Preferences Window: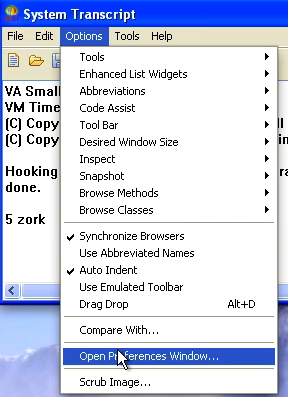 A Tabbed settings window comes up, with various options on the tabs: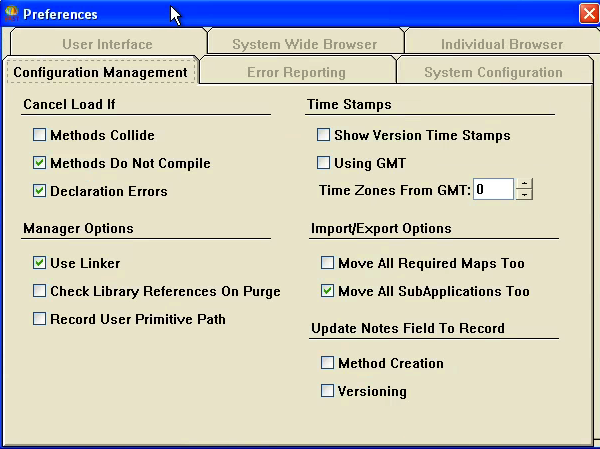 For example - don't like the browser selections that VA picks for you? Go to the Individual Browser tab and change it: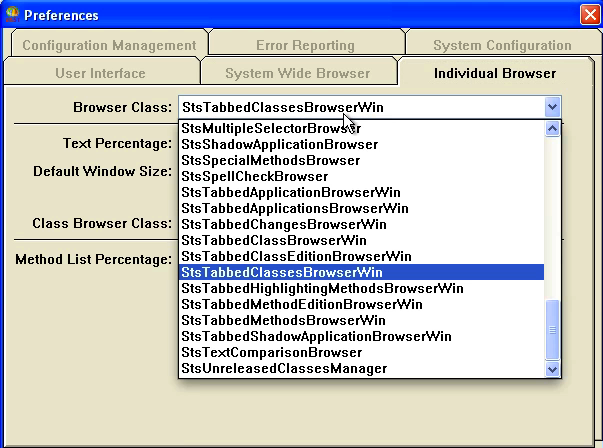 Want to change the debugger selections? You can do that too: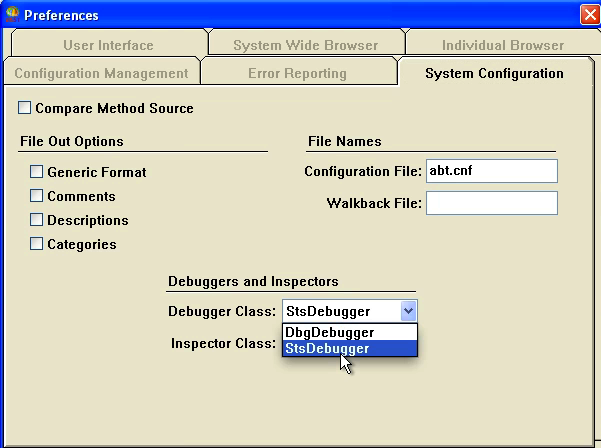 It's probably worth your while spending a few minutes examine the various options
Need more help? There's a screencast for other topics like this which you may want to watch. Questions? Try the "Chat with James" Google gadget over in the sidebar.
Technorati Tags: smalltalk, va smalltalk, settings
Enclosures:
[st4u139-iPhone.m4v ( Size: 3836287 )]