Today's Smalltalk 4 You looks at the GF/ST graphics framework - which you can use in VA Smalltalk, and in other dialects as well. If you have trouble viewing it here in the browser, you can also navigate directly to YouTube. To watch now, click on the image below: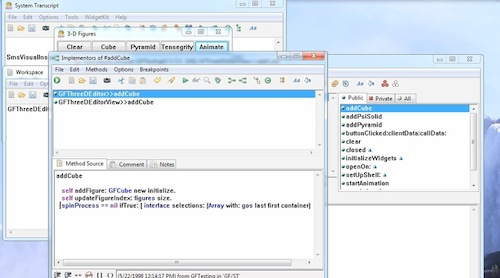 .
If you have trouble viewing that directly, you can click here to download the video directly. If you need the video in a Windows Media format, then download that here.
You can also watch it on YouTube:
---
If you need a simple, cross dialect graphics framework, then you should probably have a look at GF/ST. In VA Smalltalk, simply load it from the "Load/Unload Features" UI. Once you've done that, you can have a look at class GFThreeDEditor for some example usage. Try this code:


GFThreeDEditor new open


You can play with the examples in there - here's the cube: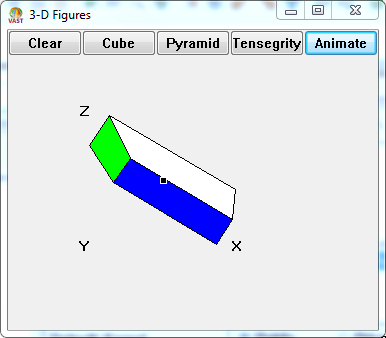 You'll want to see things in the browser to get an idea as to how they work. Take a look at the Application GFTesting, and its sub app GFTestingES. From there, you can start tracing the drawing code: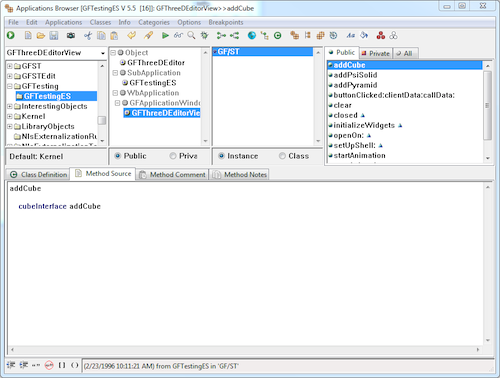 Need more help? There's a screencast for other topics like this which you may want to watch. Questions? Try the "Chat with James" Google gadget over in the sidebar.
Tags: smalltalk, va smalltalk, graphics
Enclosures:
[st4u372-iPhone.m4v ( Size: 1122161 )]