Today's Smalltalk 4 You looks at Unix/Linux Process support in VA Smalltalk. If you have trouble viewing it here in the browser, you can also navigate directly to YouTube. To watch now, click on the image below: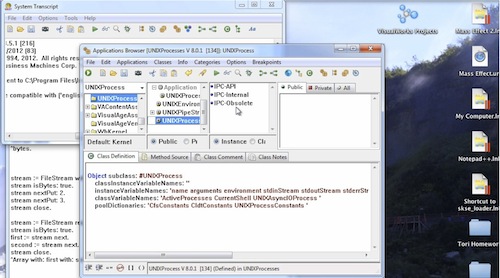 .
If you have trouble viewing that directly, you can click here to download the video directly. If you need the video in a Windows Media format, then download that here.
You can also watch it on YouTube:
---
Today we'll have a look at the support for Unix/Linux processes in VA Smalltalk. To start out, we'll have to open up the editions (application) browser: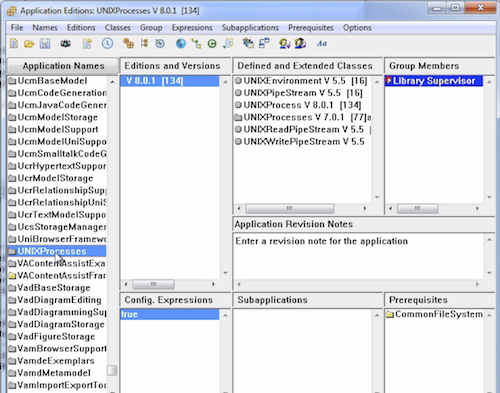 Load the only version, and then browse the application. Have a look at class UnixProcess (class side) - notice the APIs for starting a shell or a process? If you examine UNixEnvironment, you'll see APIs for dealing with the environment: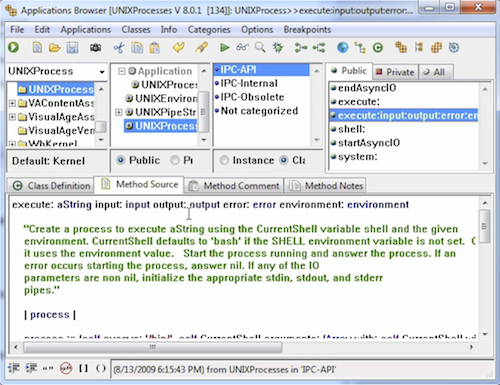 Need more help? There's a screencast for other topics like this which you may want to watch. Questions? Try the "Chat with James" Google gadget over in the sidebar.
Technorati Tags: smalltalk, va smalltalk, unix, linux
Enclosures:
[st4u310-iPhone.m4v ( Size: 2669342 )]