Today's Smalltalk 4 You looks at open editions in VA Smalltalk (using ENVY) - specifically, how to figure out which classes you have open (in which applications) at any given time. If you have trouble viewing it here in the browser, you can also navigate directly to YouTube. To watch now, click on the image below: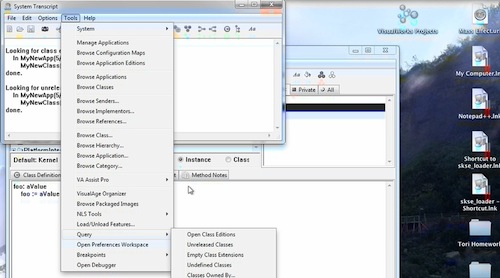 .
If you have trouble viewing that directly, you can click here to download the video directly. If you need the video in a Windows Media format, then download that here.
You can also watch it on YouTube:
---
If you follow the recommended development process using VA Smalltalk and ENVY (detailed here), you'll need to track down and release your open class editions on a regular basis. If you're working in one or two applications, that's pretty easy - but what if you have a lot of them? There's some query support in VA Smalltalk that makes this easy. Go to the Tools menu in the launcher, and pull it right at Query: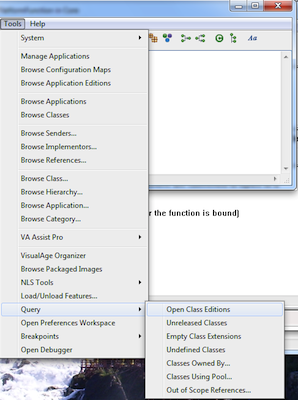 Results for each query are displayed in the Transcript, rather than in a pop up window. For instance, say you need to know about the open class editions: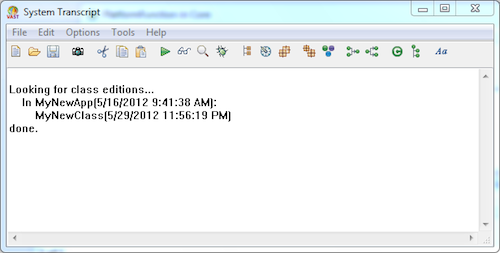 You can execute a number of other queries from this menu - they all report to the Transcript
Need more help? There's a screencast for other topics like this which you may want to watch. Questions? Try the "Chat with James" Google gadget over in the sidebar.
Technorati Tags: smalltalk, va smalltalk, envy
Enclosures:
[st4u239-iPhone.m4v ( Size: 2769485 )]