Sunday is winding down here in London, and a lot has been going on. To my right, Bruce Badger is still looking at Sport and Grease, seeing if there's some kind of synergy to be created between the two. He seems to think there's less than he thought there was when he started yesterday.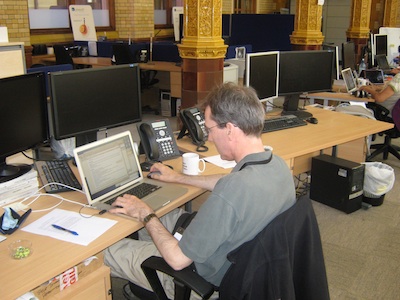 Right across the aisle, Niall has been plugging away at SUnit ports, and was reviewing progress with Tim - I did some video with him (which I'll post later), and it sounds like a lot of progress has been made: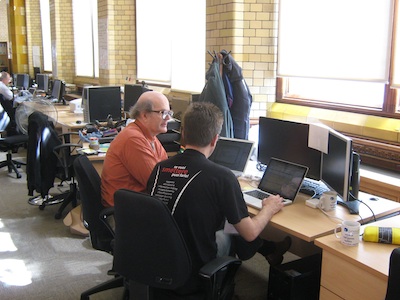 The Pharo team has been at it hammer and tongs for two days, rarely coming up for air - if they don't get 1.1 nailed down this weekend, it won't be for lack of trying: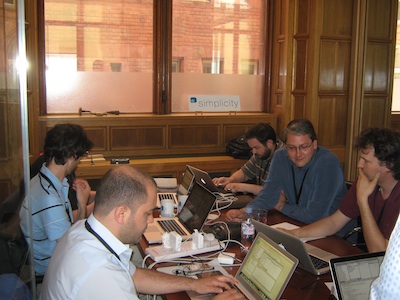 Meanwhile, the Seaside tutorial that started this morning is still going strong - Philippe and Julian have been kept busy in there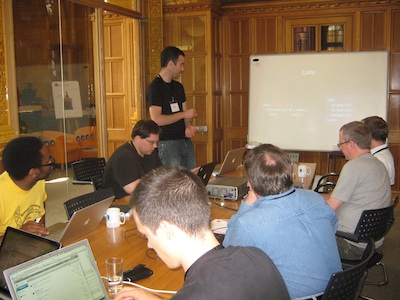 There are a lot of other things going on as well - I'll have video segments on that stuff coming up over the next few days. One of the interesting things today was the lunchtime discussion. Tim and Julian were looking for feedback on what went right, what could be better, and what people might like to see next time. The plan is to start having semi-regular Camp Smalltalk events: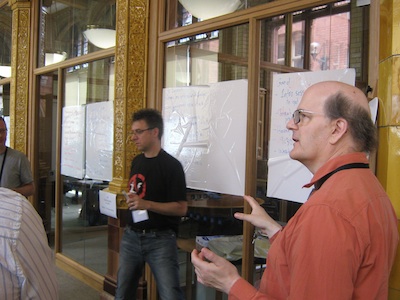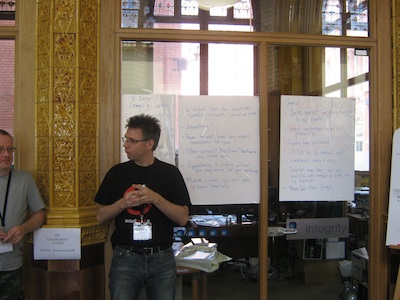 The focus will likely be on building up the community here in London, with outreach to other developer groups. If you would like to see an event like this somewhere else though, they would be glad to hear about it.
Finally, I should thank Pinesoft for letting us use their office space - it's a very nice facility, and it was great of them to open it up for us on a weekend. It's also a historic building:
Technorati Tags: smalltalk, camp smalltalk, london