Today's Smalltalk 4 You takes alook at modifying the default tool fonts in VA Smalltalk. If you prefer a written walkthrough to video, then skip down to it. If you have trouble viewing it here in the browser, you can also navigate directly to YouTube. To watch now, click on the image below: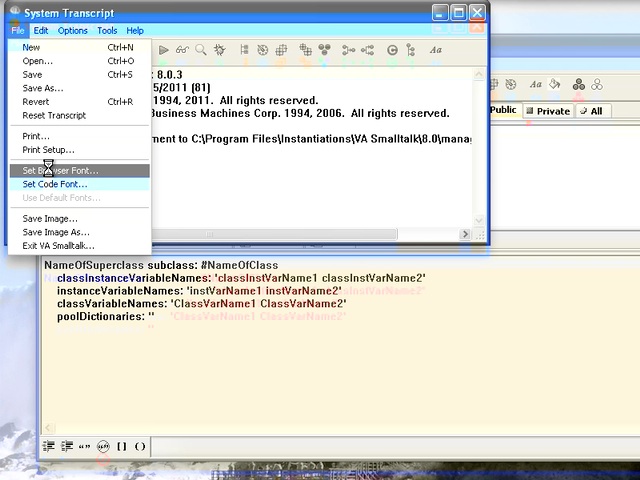 If you have trouble viewing that directly, you can click here to download the video directly. If you need the video in a Windows Media format, then download that here.
You can also watch it on YouTube:
---
Today we'll take a look at changing the fonts used in VA Smalltalk tools, including the browser. Don't like the default font you're looking at? It's easy to change. Pull down the File menu in the launcher and select Set Browser Font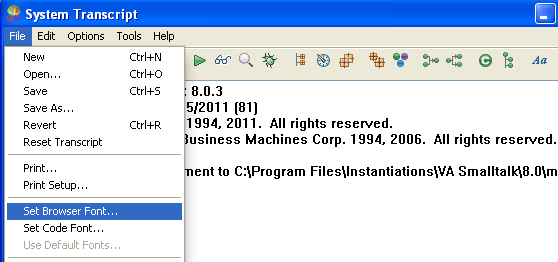 You should see the font picker tool pop up: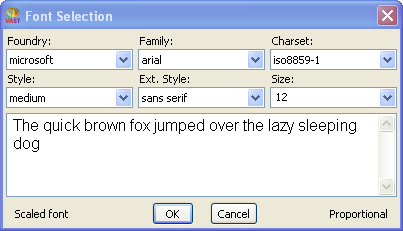 Experiment with the fonts, using the example text in the tool as a guide. Once you've found something you like, hit the Ok button, and the system will update: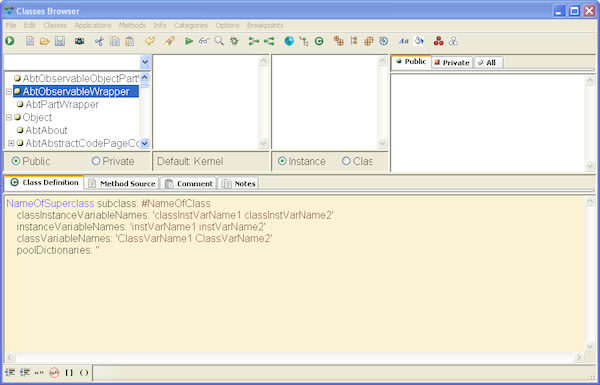 That's all there is to it!
Need more help? There's a screencast for this topic which you may want to watch. Questions? Try the "Chat with James" Google gadget over in the sidebar.
Technorati Tags: smalltalk, va smalltalk, fonts
Enclosures:
[st4u75.mp4 ( Size: 3494648 )]