Today's Smalltalk 4 You takes a closer look at Trailblazer, focusing on the Configuration Map Browser. If you have trouble viewing it here in the browser, you can also navigate directly to YouTube. To watch now, click on the image below: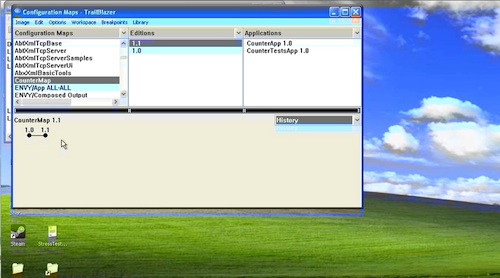 .
If you have trouble viewing that directly, you can click here to download the video directly. If you need the video in a Windows Media format, then download that here.
You can also watch it on YouTube:
---
Once you've turned on the Trailblazer tools, you can start to see where the name comes from. Open up the Configuration Maps browser, and look at the drop down menu highlighted below. In the main text area below it, you'll see the "trail" that brought you here: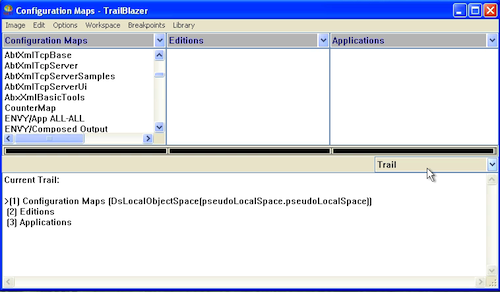 Next, scroll down, select Trailblazer, and move it to the right: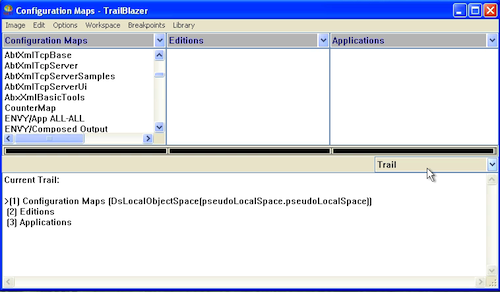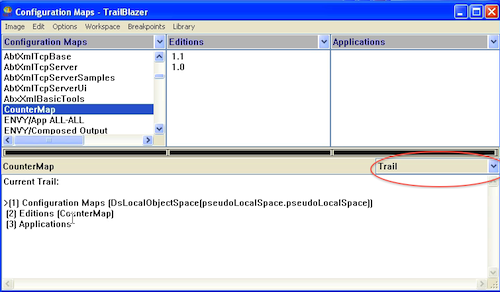 Now, select one of the editions for the map - notice how the view below chages. Now that you are looking at a specific edition, you can see more than History and Trail: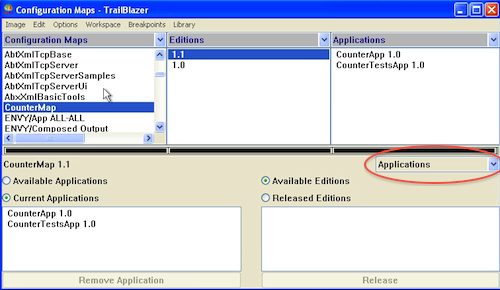 Expand that menu, and you'll see that you can view notes, comments, and a number of other things specific to the selected edition. Go ahead and select each one, and look at how the view changes for each: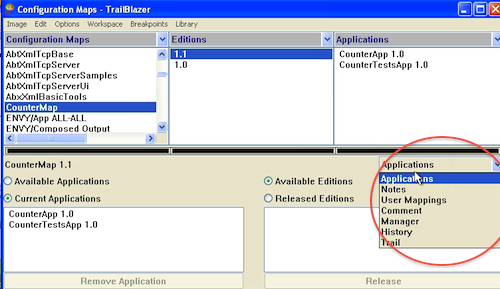 For long lived projects, one of the more interesting views is History. Select that and you can see all of the branch history, from the origin of the selected edition to where it is now: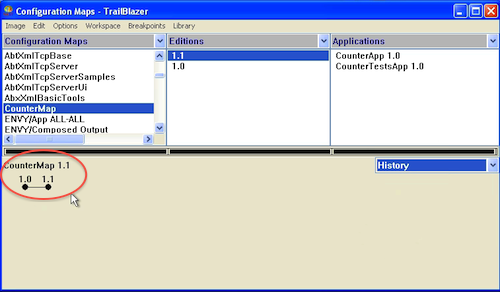 Finally, select Pre-Requisites. For the CounterMap I'm using here, you won't see any - recall that I set those at the map level, and we are looking at the applications that make up the map. The point is that Trailblazer lets you drill down to that level right here:
Remember that you can now toggle this on and off from the Tools menu - if you end up preferring the base tools, just turn Trailblazer off.
Need more help? There's a screencast for other topics like this which you may want to watch. Questions? Try the "Chat with James" Google gadget over in the sidebar.
Technorati Tags: va smalltalk, envy, smalltalk, trailblazer
Enclosures:
[st4u100-iPhone.m4v ( Size: 4279178 )]