Today's Smalltalk 4 You looks at the Trailblazer tools in VA Smalltalk - specifically, how to load them and turn them on. In future screencasts, we'll take a closer look at them and explore their functionality. If you have trouble viewing it here in the browser, you can also navigate directly to YouTube. To watch now, click on the image below: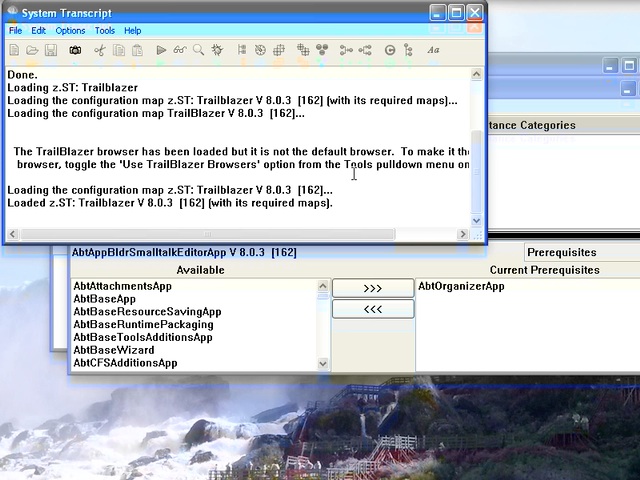 .
If you have trouble viewing that directly, you can click here to download the video directly. If you need the video in a Windows Media format, then download that here.
You can also watch it on YouTube:
---
The basic browsers in VA Smalltalk are not your only option - you can also load the Trailblazer tools, which look and behave a little differently. Today we'll look at a few basics for Trailblazer, starting with how to get the tools loaded. First, open the Load features UI: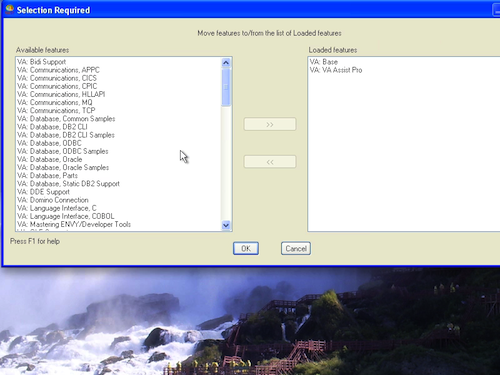 Next, scroll down, select Trailblazer, and move it to the right: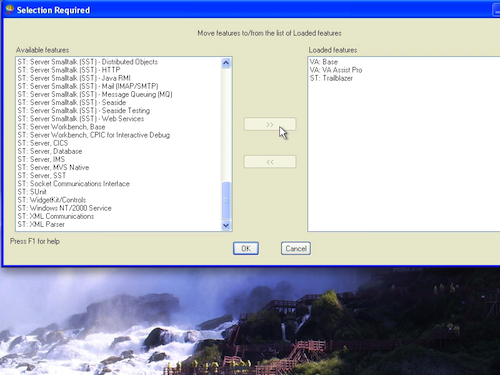 Note the message in the transcript - the Trailblazer tools are not on by default. To turn them on, go to the Tools menu, and toggle the Trailblazer option on: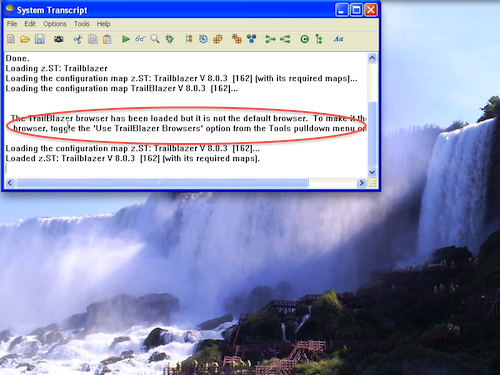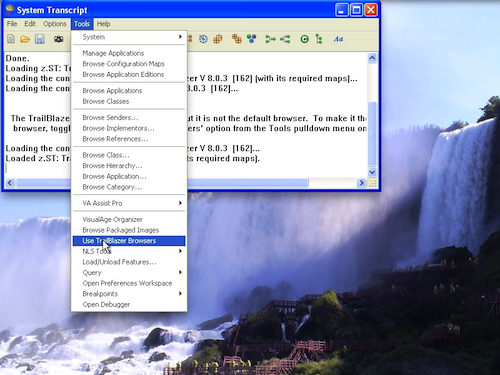 Now, open the Configuration Maps Browser, and you'll see a different tool than what we've looked at previously: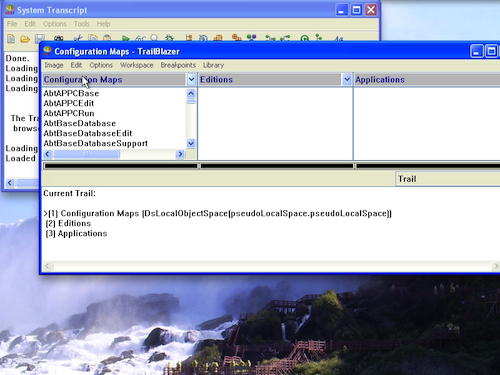 Try opening the Application browser - you'll see that's different as well: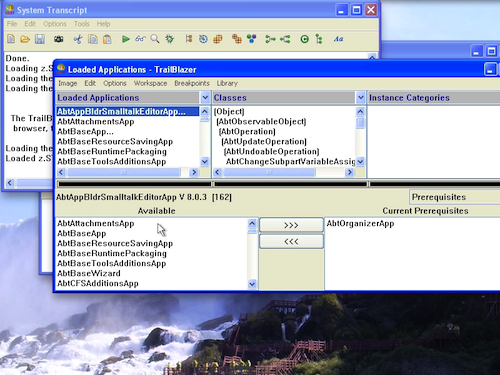 Remember that you can now toggle this on and off from the Tools menu - if you end up preferring the base tools, just turn Trailblazer off.
Need more help? There's a screencast for other topics like this which you may want to watch. Questions? Try the "Chat with James" Google gadget over in the sidebar.
Technorati Tags: smalltalk, va smalltalk, trailblazer
Enclosures:
[st4u98-iPhone.m4v ( Size: 5764051 )]