Today's Smalltalk 4 You looks at a few more of the options in workspace preferences, focusing on the export (file out) functionality. If you have trouble viewing it here in the browser, you can also navigate directly to YouTube. To watch now, click on the image below: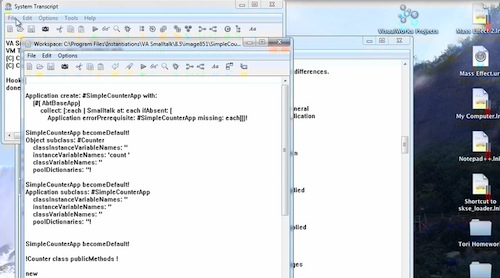 .
If you have trouble viewing that directly, you can click here to download the video directly. If you need the video in a Windows Media format, then download that here.
You can also watch it on YouTube:
---
Today we'll look at some more of the "hidden" settings in VA Smalltalk - specifically, ones that modify the file out format used by VA Smalltalk. This can be important if you are trying to port code from VA Smalltalk to another Smalltalk, such as Pharo or Squeak. Since Instantiations makes it easy for you to use VA if you are working on an open source project, this might be something that comes up.
Scroll down in the preferences workspace until you find this line:


System genericFormat: false.


Change the false to true, and then execute it: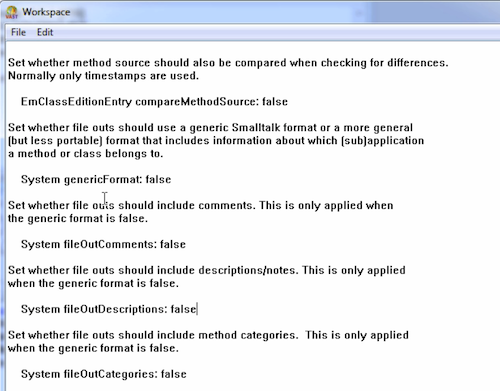 If you filed out some code before making that change, and then again afterwards, you'll see some small changes in the files: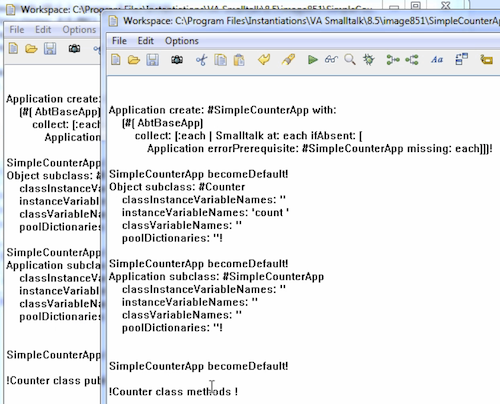 Need more help? There's a screencast for other topics like this which you may want to watch. Questions? Try the "Chat with James" Google gadget over in the sidebar.
Technorati Tags: smalltalk,, va smalltalk
Enclosures:
[st4u281-iPhone.m4v ( Size: 3920700 )]