Today's Smalltalk 4 You looks at compaing editions in ENVY - the nice part of this is, that includes editions that you never formally released. If you have trouble viewing it here in the browser, you can also navigate directly to YouTube. To watch now, click on the image below: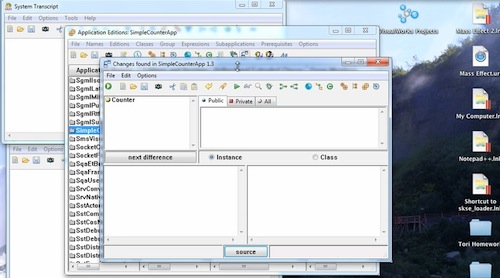 .
If you have trouble viewing that directly, you can click here to download the video directly. If you need the video in a Windows Media format, then download that here.
You can also watch it on YouTube:
---
Today we'll look at one of the simpler, but nicer features of ENVY in VA Smalltalk - the ability to compare two Applications for differences. While that's easily possible in any version control system, ENVY tracks everything - so we can even compare to versions we never released: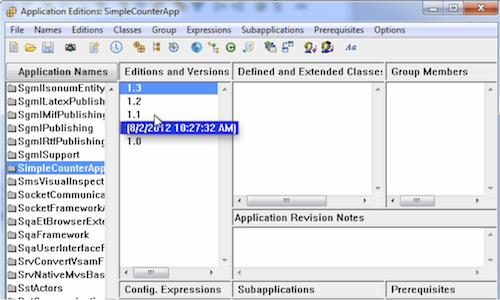 Simply pop up the context menu after selecting both apps, and pick the comparison option. Note that you can include (or exclude) sub applications: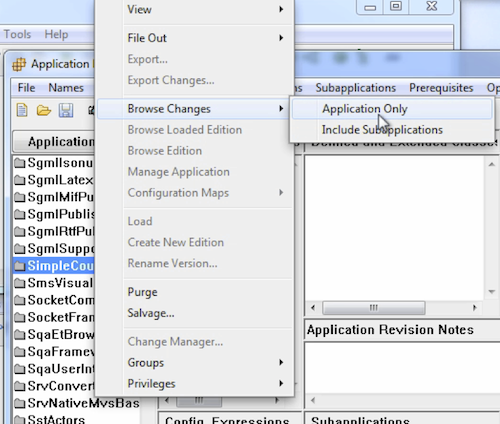 What pops up is a differences browser, showing the places where the two applications differ. If you think you may have "lost" code in an un-released edition, ENVY makes it easy to recover it.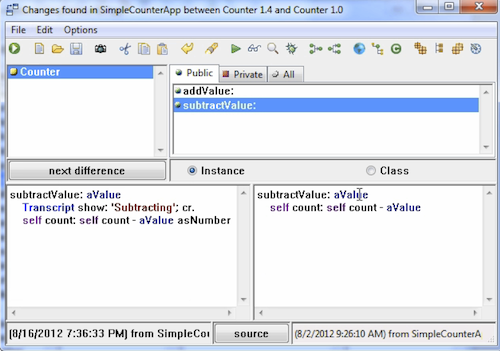 Need more help? There's a screencast for other topics like this which you may want to watch. Questions? Try the "Chat with James" Google gadget over in the sidebar.
Technorati Tags: smalltalk, va smalltalk, envy
Enclosures:
[st4u278-iPhone.m4v ( Size: 2327433 )]