Today's Smalltalk 4 You looks at the standard development process using VA Smalltalk and ENVY. If you have trouble viewing it here in the browser, you can also navigate directly to YouTube. To watch now, click on the image below: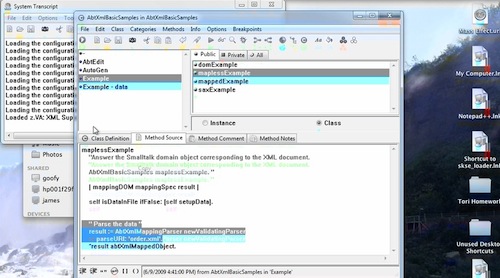 .
If you have trouble viewing that directly, you can click here to download the video directly. If you need the video in a Windows Media format, then download that here.
You can also watch it on YouTube:
---
Today we'll look at using a DTD in conjunction with an XML document - to get started, you'll want to load the XML Support and XML Examples. Once you've done that, you can have a look at class AbtXmlBasicExample class, and method #saxExample. You'll also see that there are other examples - you should probably have a look at all of them. Try executing the example code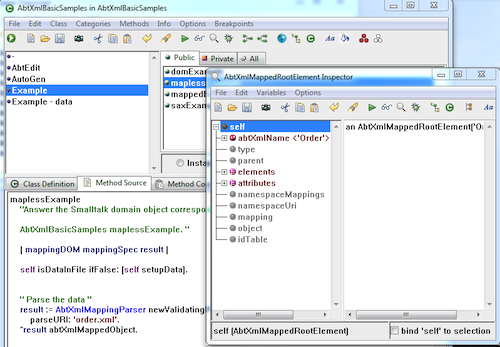 To run this example, use:


AbtXmlBasicSamples maplessExample



That will drop the XML file that's used first, and then execute the XML handling. The results come back this way: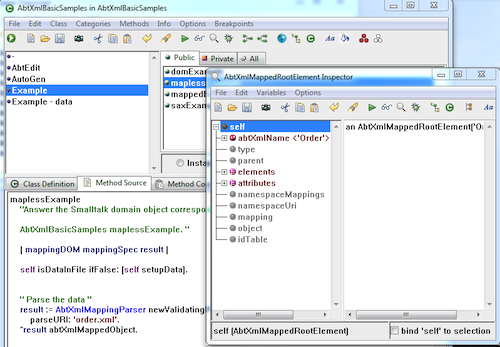 Need more help? There's a screencast for other topics like this which you may want to watch. Questions? Try the "Chat with James" Google gadget over in the sidebar.
Technorati Tags: xml, va smalltalk, smalltalk, dtd
Enclosures:
[st4u249-iPhone.m4v ( Size: 3652052 )]