Today's Smalltalk 4 You looks at the standard development process using VA Smalltalk and ENVY. If you have trouble viewing it here in the browser, you can also navigate directly to YouTube. To watch now, click on the image below: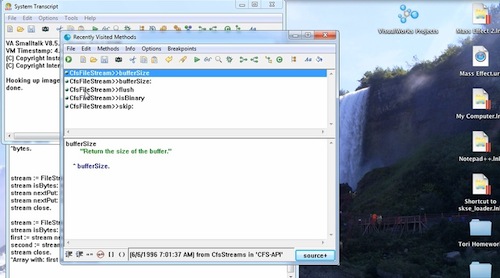 .
If you have trouble viewing that directly, you can click here to download the video directly. If you need the video in a Windows Media format, then download that here.
You can also watch it on YouTube:
---
There's a nice little feature in VA stashed away on the "Options" menu of the launcher - recently visited methods. This is something that I'd really like to see in the tools I use in my day to day consulting work, because I keep going back to the same code, but I often can't quite remember what it is that I'm looking for - this feature helps a lot with that problem.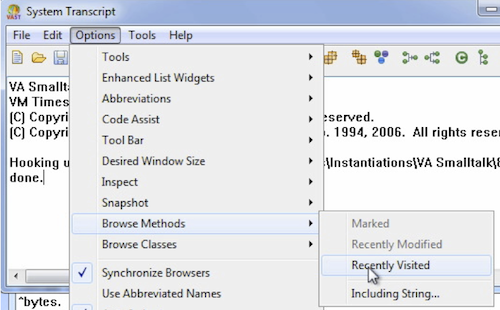 As you can see below, the last few classes and methods I visited had to do with the screencasts I did on file handling in VA - and here they are, listed right where we can easily find them: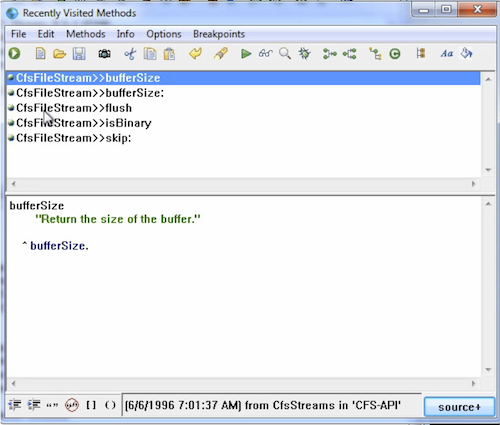 Need more help? There's a screencast for other topics like this which you may want to watch. Questions? Try the "Chat with James" Google gadget over in the sidebar.
Enclosures:
[st4u300-iPhone.m4v ( Size: 1715925 )]