Today's Smalltalk 4 You looks at taking screencaps within the VA Smalltalk environment. If you have trouble viewing it here in the browser, you can also navigate directly to YouTube. To watch now, click on the image below: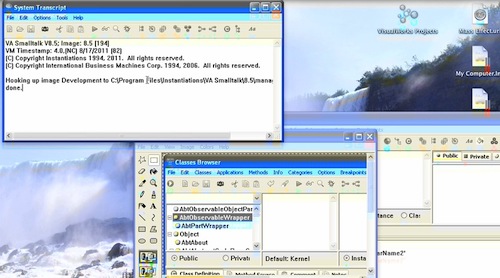 .
If you have trouble viewing that directly, you can click here to download the video directly. If you need the video in a Windows Media format, then download that here.
You can also watch it on YouTube:
---
Today we'll look at a simple feature of VA Smalltalk that is easily overlooked: the ability to take screen captures (full or partial) from within VA. That includes the ability to focus on individual windows and widgets. To get started, go to the Options menu in the launcher:
<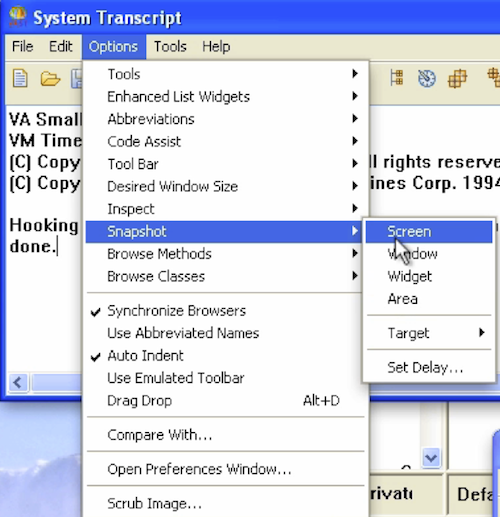 Select the Screen option. If you select a region or window, you'll get a (configurable) delay during which you can bring the desired window to the front. If you decided to capture the entire screen, you should see something like this (using paste into Paint):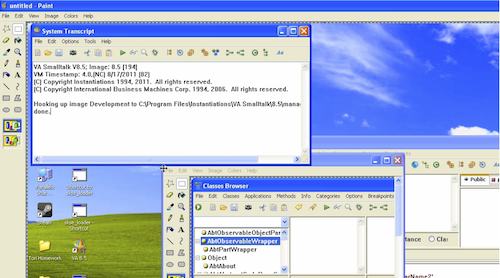 Need more help? There's a screencast for other topics like this which you may want to watch. Questions? Try the "Chat with James" Google gadget over in the sidebar.
Technorati Tags: smalltalk, va smalltalk, screencap
Enclosures:
[st4u216-iPhone.m4v ( Size: 3964465 )]