Today's Smalltalk 4 You looks at the refactoring browser - a tool you may know from other Smalltalk dialects, and which is also available for VA Smalltalk. If you have trouble viewing it here in the browser, you can also navigate directly to YouTube. To watch now, click on the image below: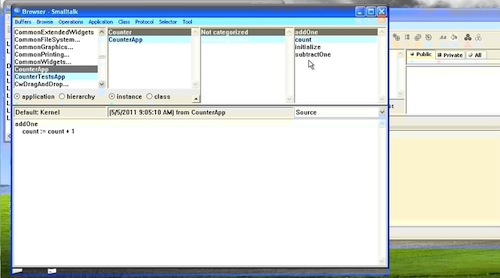 .
If you have trouble viewing that directly, you can click here to download the video directly. If you need the video in a Windows Media format, then download that here.
You can also watch it on YouTube:
---
Today we'll look using another browsing choice for VA Smalltalk - the Refactoring Browser. If you are coming to VA Smalltalk from another dialect, this may be your most comfortable initial choice, as the RB in VA is very similar to the RB in VisualWorks, or the browsers in Squeak and Pharo. To get started, open up the Load Features UI: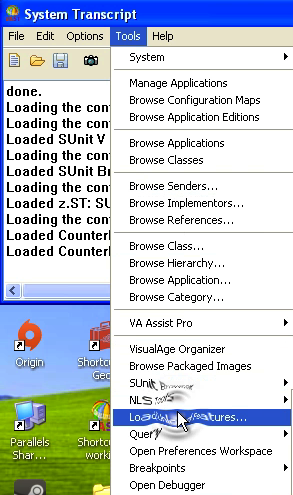 Scroll down to the Refactoring Browser in the list on the left, move it to the right, and hit Ok: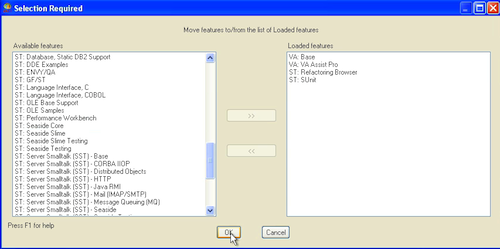 Now, to compare and contrast, we'll take a look at our CounterApp example in the standard (not Trailblazer) browser, and then flip over to the RB: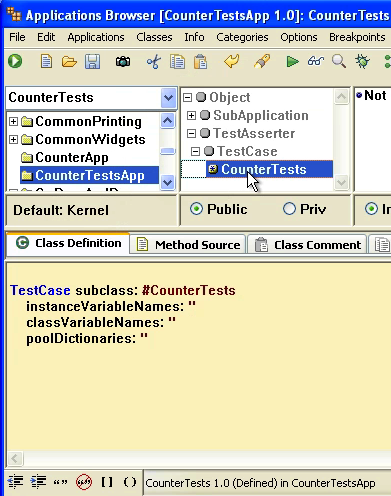 Go back to the Tools menu in the launcher, and select the Refactoring Browser: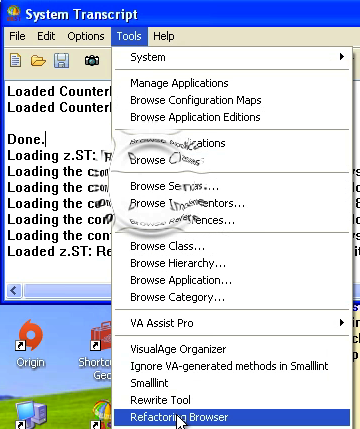 Now scroll through the list of applications in the left most pane, and select one - we've selected outr CounterApp example here: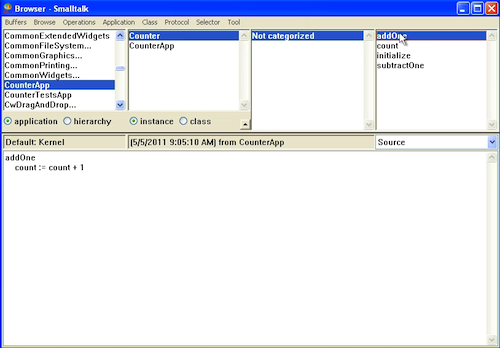 What you are looking at is the more traditional four pane Smalltalk browser, but with all of the functionality that the RB brings with it. We'll explore some of that functionality in a future screencast.
Need more help? There's a screencast for other topics like this which you may want to watch. Questions? Try the "Chat with James" Google gadget over in the sidebar.
Technorati Tags: smalltalk, va smalltalk, refactoring browser
Enclosures:
[st4u105-iPhone.m4v ( Size: 4369344 )]