Today's Smalltalk 4 You takes an overview look at the browser set in VA Smalltalk (omitting the ENVY specific ones - we'll go through those in a separate tutorial). If you prefer a written walkthrough to video, then skip down to it. If you have trouble viewing it here in the browser, you can also navigate directly to YouTube. To watch now, click on the image below: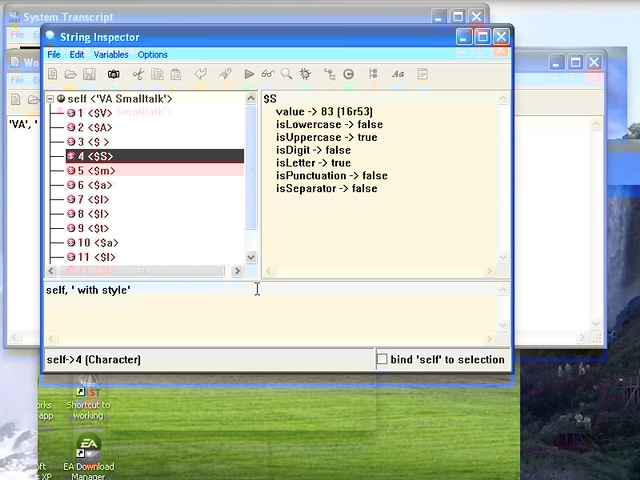 If you have trouble viewing that directly, you can click here to download the video directly. If you need the video in a Windows Media format, then download that here.
You can also watch it on YouTube:
---
Today we'll look at the inspector in VA Smalltalk. First, open a workspace, and enter something you can inspect - in the example below, it's a simple string concatenation expression. Note that you don't need to highlight the expression to inspect it - simply drop the cursor at the end of the expression: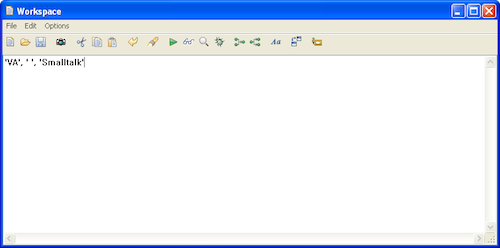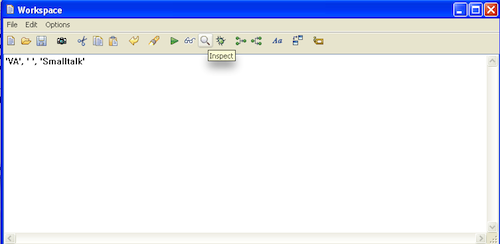 The inspector shows you the object, and any component parts. For a string, that's the individual slots with characters; for a non collection, it would instead show instance variables: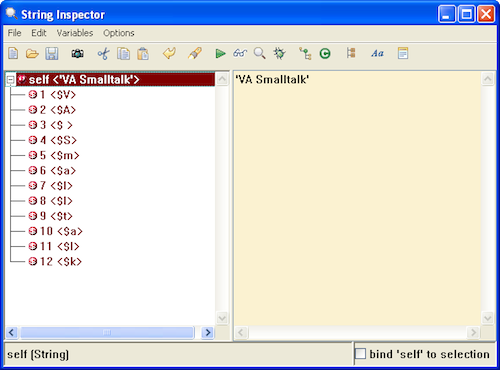 Once you have the inspector, you can drill down on any element by double clicking on it. You can also open a little execution workspace attached to the inspector - go to the Options menu and select Workspace:
Finally, if you want to capture a screenshot (of the window or entire screen), you don't need to leave VA for that. Simply open the Options menu again, and follow the Snapshot pull right. There are various options for what you can snapshot, and how to save what you decide to grab: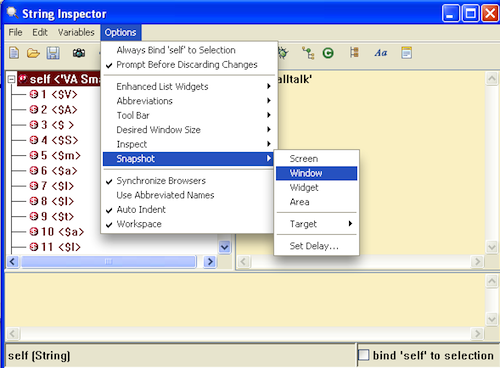 Need more help? There's a screencast for other topics like this which you may want to watch. Questions? Try the "Chat with James" Google gadget over in the sidebar.
Technorati Tags: smalltalk, va smalltalk, inspector, tutorial
Enclosures:
[st4u79-iPhone.m4v ( Size: 7315856 )]