Today's Smalltalk 4 You looks at some of the stock queries you can make of your VA system from the launcher. If you have trouble viewing it here in the browser, you can also navigate directly to YouTube. To watch now, click on the image below: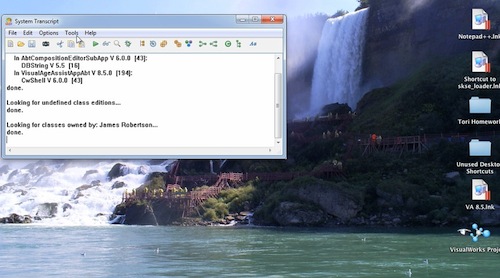 .
If you have trouble viewing that directly, you can click here to download the video directly. If you need the video in a Windows Media format, then download that here.
You can also watch it on YouTube:
---
Today we'll look at some of the queries you can use - directly off the VA Smalltalk launcher - to get information about your applications. To get started, pull down the Tools menu, and then pull right at Query: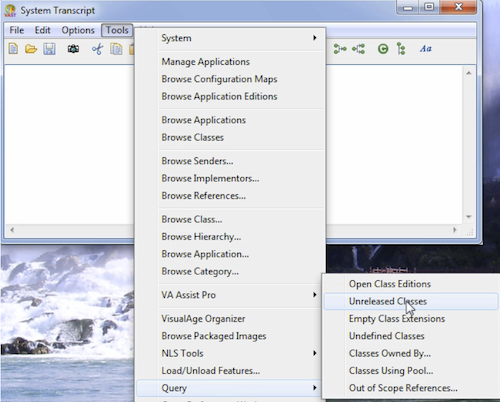 What that exposes is a set of stock ENVY queries you can use to diagnose possible issues in your library. For instance, in a large project it may be useful to select the first one - Open Editions - to see what you have going on. One thing you need to be aware of is that these queries all report answers to the Transcript: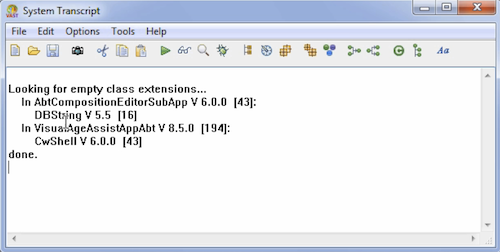 Just try them out and see what kinds of responses you get. As you develop your codebase, come back to these tools to see what's going on.
Need more help? There's a screencast for other topics like this which you may want to watch. Questions? Try the "Chat with James" Google gadget over in the sidebar.
Technorati Tags: smalltalk, va smalltalk, envy
Enclosures:
[st4u255-iPhone.m4v ( Size: 4246502 )]