Today's Smalltalk 4 You looks at some of the less well known configuration options in VA Smalltalk. If you have trouble viewing it here in the browser, you can also navigate directly to YouTube. To watch now, click on the image below: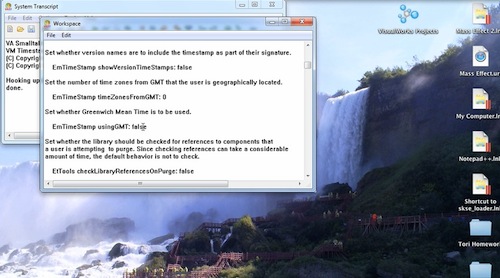 .
If you have trouble viewing that directly, you can click here to download the video directly. If you need the video in a Windows Media format, then download that here.
You can also watch it on YouTube:
---
Today we'll look at some of the "hidden" settings in VA Smalltalk - These settings can be found in the Workspace preferences tool: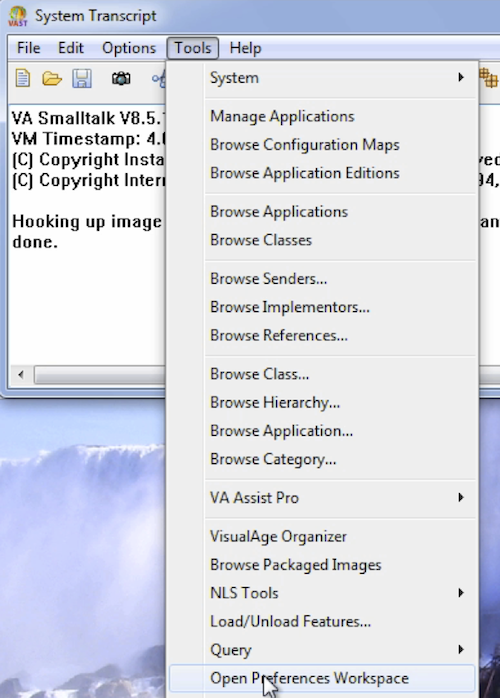 If you scroll through here, you'll find a set of one line settings options (typically boolean settings). The way they show up in the workspace is how they are set by default; you can change the setting by editing the line and executing the code (or just executing it for things like dumping debug information: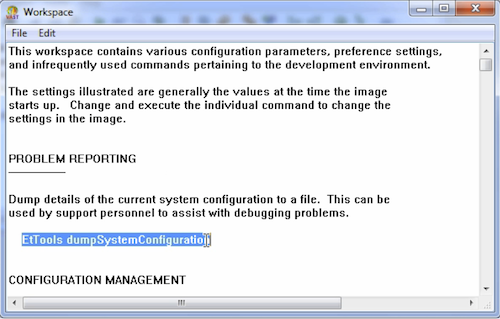 It's probably worth your time to scroll through here and have a look at what can be done.
Need more help? There's a screencast for other topics like this which you may want to watch. Questions? Try the "Chat with James" Google gadget over in the sidebar.
Technorati Tags: smalltalk, va smalltalk, configuration
Enclosures:
[st4u280.mp4 ( Size: 3651936 )]