Today's Smalltalk 4 You looks at a goodie - memory monitoring tools for VA Smalltalk. If you have trouble viewing it here in the browser, you can also navigate directly to YouTube. To watch now, click on the image below: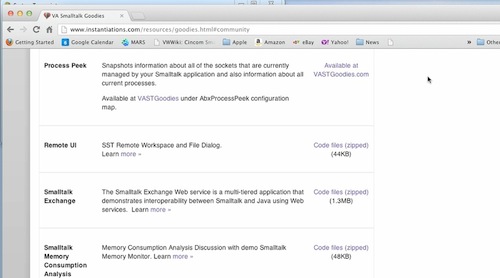 .
If you have trouble viewing that directly, you can click here to download the video directly. If you need the video in a Windows Media format, then download that here.
You can also watch it on YouTube:
---
Today we'll take a look at some additional memory monitoring tools you can use in VA Smalltalk. First, visit the goodies page on the Instantiations website: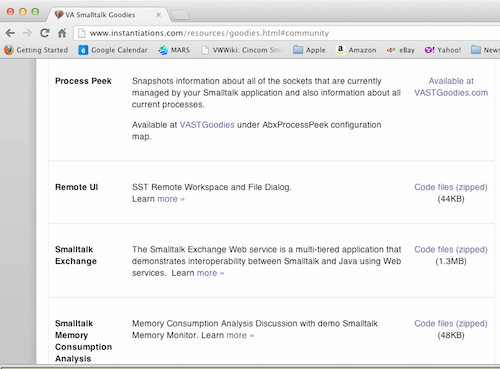 Scroll down and select the "Smalltalk Memory Analysis Tools" zip file. Download that, extract it, and import the dat file into Envy. Once you've down that, open up the Editions Tool, and load KesMemoryTools (which will load KesMemoryUsage)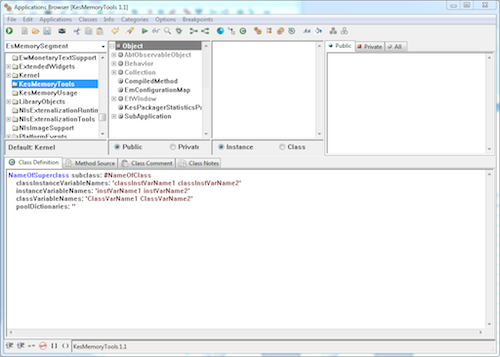 Open up the tools menu in the launcher - you should see a new entry. Open up the monitor, and you can see which objects are consuming memory: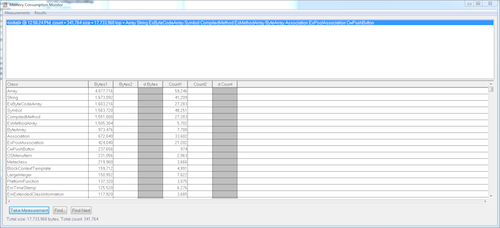 Run part of your app, and you should see how many of your own objects are being created. This can be a handy thing when you want to know whether you are getting more of an object than you think you should be getting
Need more help? There's a screencast for other topics like this which you may want to watch. Questions? Try the "Chat with James" Google gadget over in the sidebar.
Tags: smalltalk, va smalltalk, memory
Enclosures:
[st4u336-iPhone.m4v ( Size: 1027607 )]