Today's Smalltalk 4 You looks at how you use the VASTGoodies.com tools to contribute code back to the VA Smalltalk community. It's pretty easy, as you'll see in the video. If you need more details, visit the place I learned about this! If you have trouble viewing it here in the browser, you can also navigate directly to YouTube. To watch now, click on the image below: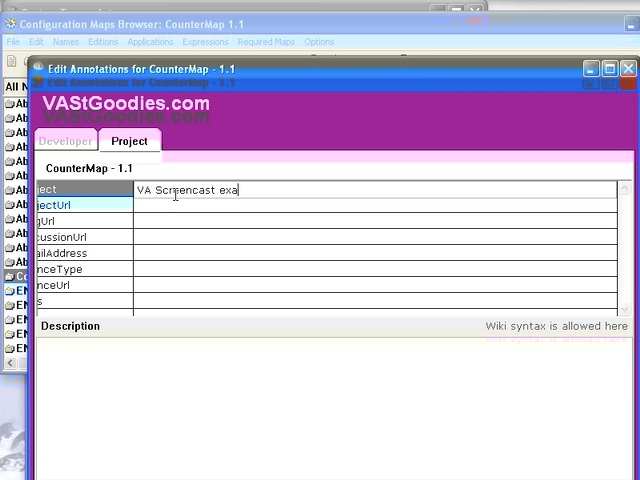 .
If you have trouble viewing that directly, you can click here to download the video directly. If you need the video in a Windows Media format, then download that here.
You can also watch it on YouTube:
---
Today we'll be going back to the VASTGoodies.com site, and walking through the process of contributing code to the site. Using the tools we downloaded last time, this is pretty easy. First, we load the goodies into our image. Then, in a Configuration Maps Browser, select a configuration and note the two new items towards the bottom: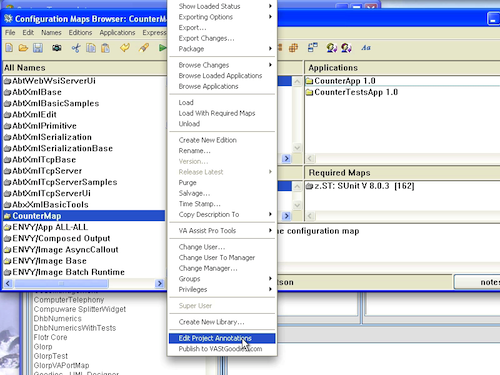 Select Edit Annotations to bring up a properties window. This is how you specify the various bits of information that appear on the website itself, giving information to other users about you: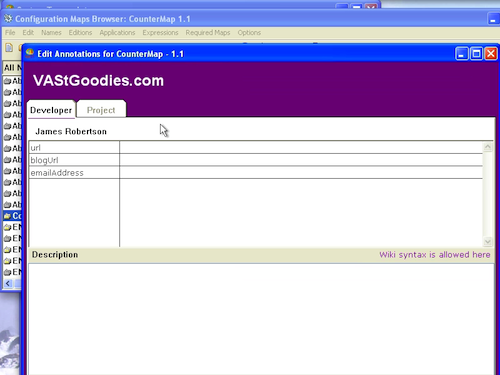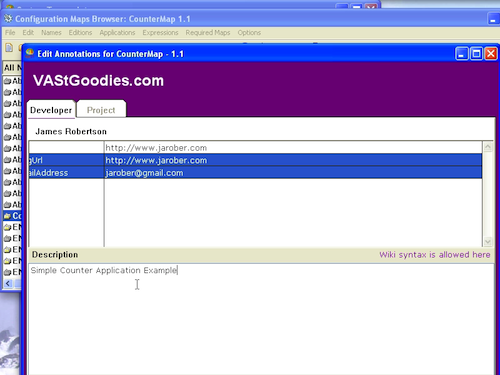 Select the Project tab to fill in details about your project: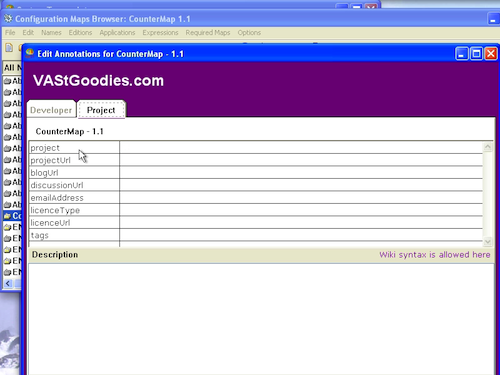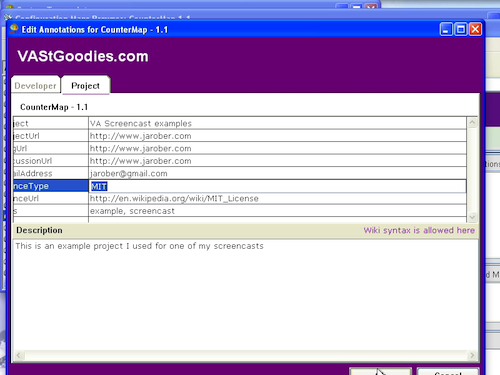 Now, hit the Ok button, and go back to the Configuration Map Browser. Select the Publish to VASTGoodies.com option in the menu: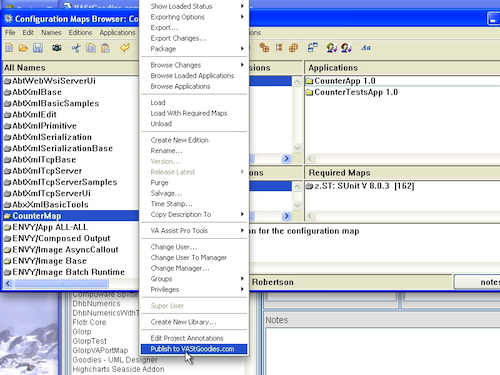 You'll get a confirmation dialog - just hit Ok: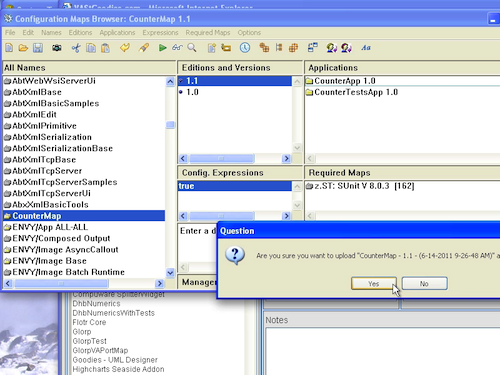 Now go back to the web browser and refresh the page - you should see your project in the list. That's all there is to it.
Need more help? There's a screencast for other topics like this which you may want to watch. Questions? Try the "Chat with James" Google gadget over in the sidebar.
Technorati Tags: smalltalk, va smalltalk, goodies, envy
Enclosures:
[st4u97-iPhone.m4v ( Size: 8191217 )]