Today's Smalltalk 4 You continues our exploration of the Trailblazer tools, looking at the Application Editions Browser. If you have trouble viewing it here in the browser, you can also navigate directly to YouTube. To watch now, click on the image below: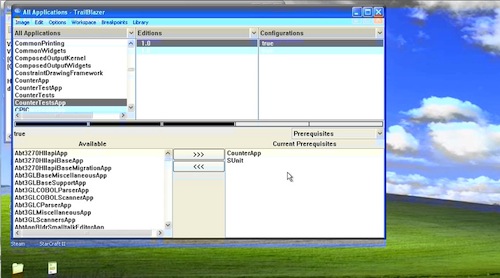 .
If you have trouble viewing that directly, you can click here to download the video directly. If you need the video in a Windows Media format, then download that here.
You can also watch it on YouTube:
---
Today we'll continue our overview of the Trailblazer tools, examing the Applications Editions browser. Go to the launcher and open that up: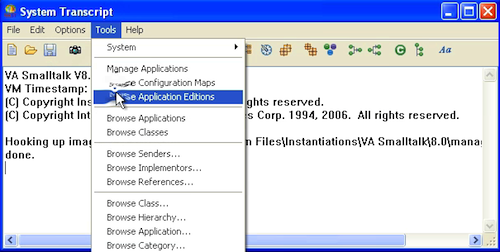 Like the configuration maps tool with Trailblazer, the lower pane configures itself based on your "trail" through the tool: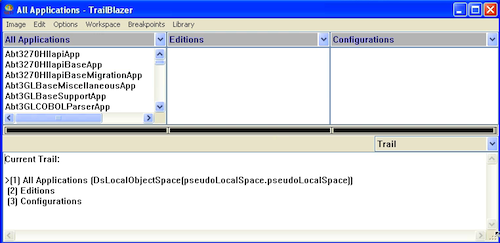 To give you an idea as to how it operates, let's scroll down to one of the Applications we created in an earlier screencast - CounterTestsApp: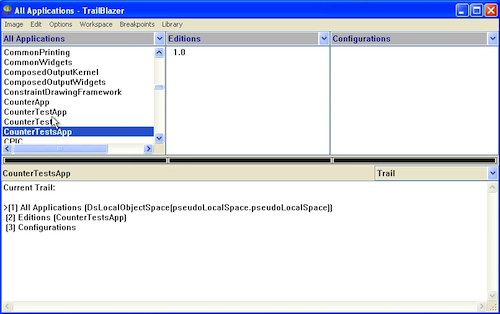 Next, select the true in the configuration expressions pane. At first, you'll think that most of the panes shifted contents, but in fact, you've scrolled right to the selected tab. If you have a wide enough display setting, you may not even notice: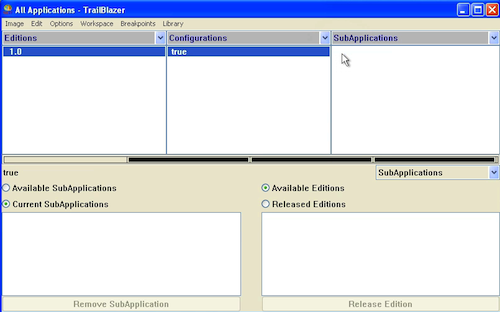 Notice the menu at the bottom. If you select Trail, you'll see where you are, logically speaking. If you select SubApplications, you'll see nothing (there are none for this application). Select Pre-Requisites, and you'll see a nice selector for those: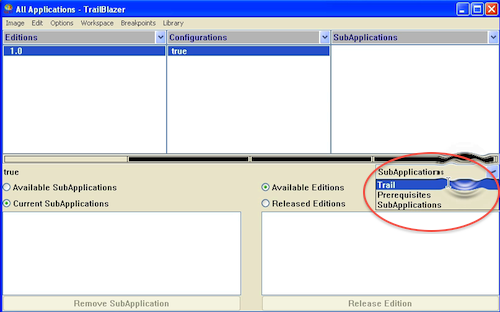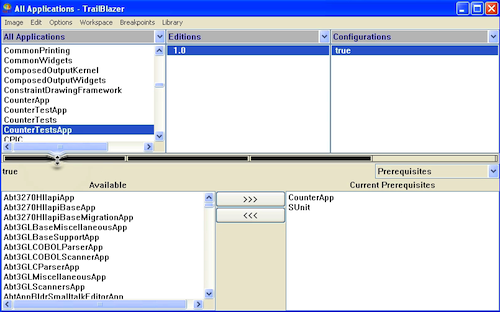 If you turn Trailblazer off in the launcher (note the checkbox in the tools menu), you can bring the original Application Editions browser up for comparison purposes. It's quite a bit busier than the Trailblazer version: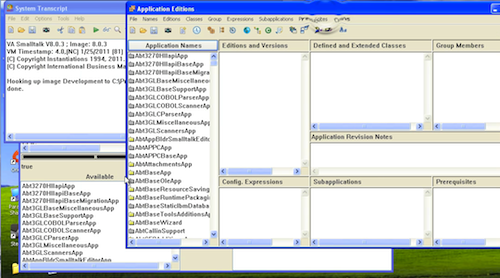 Remember that you can now toggle this on and off from the Tools menu - if you end up preferring the base tools, just turn Trailblazer off.
Need more help? There's a screencast for other topics like this which you may want to watch. Questions? Try the "Chat with James" Google gadget over in the sidebar.
Technorati Tags: smalltalk, va smalltalk, envy, trailblazer
Enclosures:
[st4u101-iPhone.m4v ( Size: 4996090 )]