Thu'umcast Episode 7: Notched by 1.2
We talk about some of the early mods, touch on a few of the quests we've done - and of course, talk about the dread 1.2 Skyrim patch.
We also included some awesome music from Malukah, who's got some nice covers of Skyrim music out. After we finished recording, we stumbled on Bethesda's announcement of an incremental patch for 1.2 - huzzah!
If you don't want spoilers, then don't listen - this is a gameplay podcast, so we are very open about what we've seen and done :)
Listen Now:
Return to All Episodes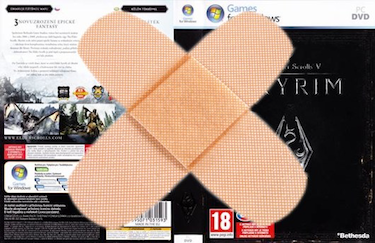 "Notched by 1.2"