Thu'umcast Episode 20: Is That a Perk, Or Are You Just Happy to See Me?
The perk system is one of the coolest parts of Skyrim, and in this episode we start talking about them - focusing on the "warrior" perks. We also want to recomend the awesome Perks Calculator site. We'll get to the rest of them in future shows. We also touch on the just released 1.4 patch, and the much anticipated Creation Kit.
If you don't want spoilers, then don't listen - this is a gameplay podcast, so we are very open about what we've seen and done :)
Listen Now:
Return to All Episodes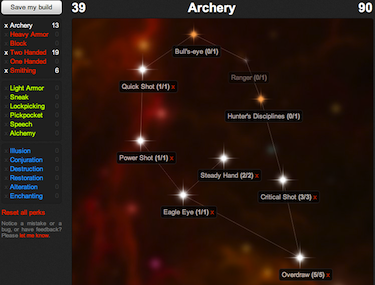 "Perks"