I took a short trip to get a couple thing I forgot at the store, and snapped a few more photos while I was out. Here's an on ramp into the shopping plaza being cleared: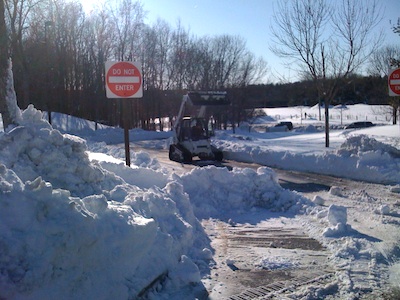 The next three shots show the sheer brilliance behind "random shapes in the road traffic calming" in an area that gets snow: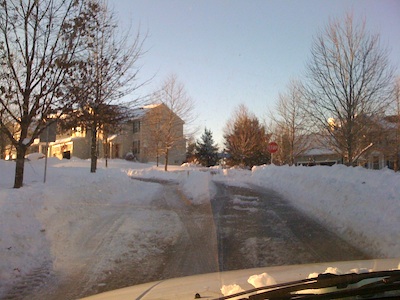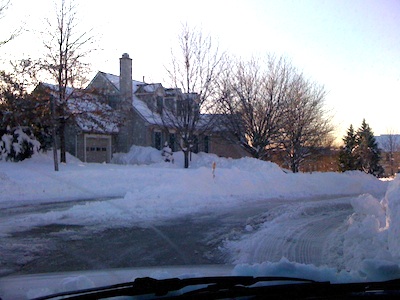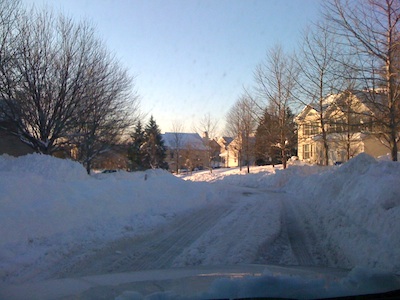 I rather suspect that if my county executive lived on this street (see above), those idiotic shapes would be gone soon. Yes, I'm talking about you, Ken Ulman. I dare you to come stand at this corner and justify this nonsense.
Technorati Tags: snow, digging out