The Heeg Folks have released a new rev of SeaBreeze:
Georg Heeg eK is proud to announce the release of a new version of seaBreeze. Version 4.4 is available both via Cincom Public Store and as QuickStart Image.
It's based on VW 7.7 and Seaside 3.0; follow the link for more details, including how to get it.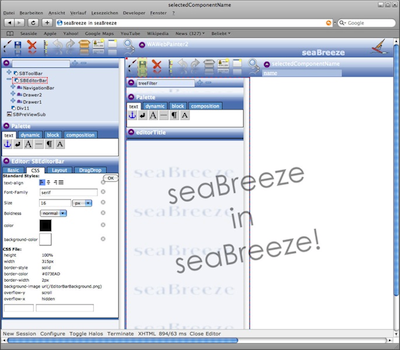 Technorati Tags: seaBreeze, seaside, visualworks